Signature Bread: Italian Golden
(Gluten Free Option Available)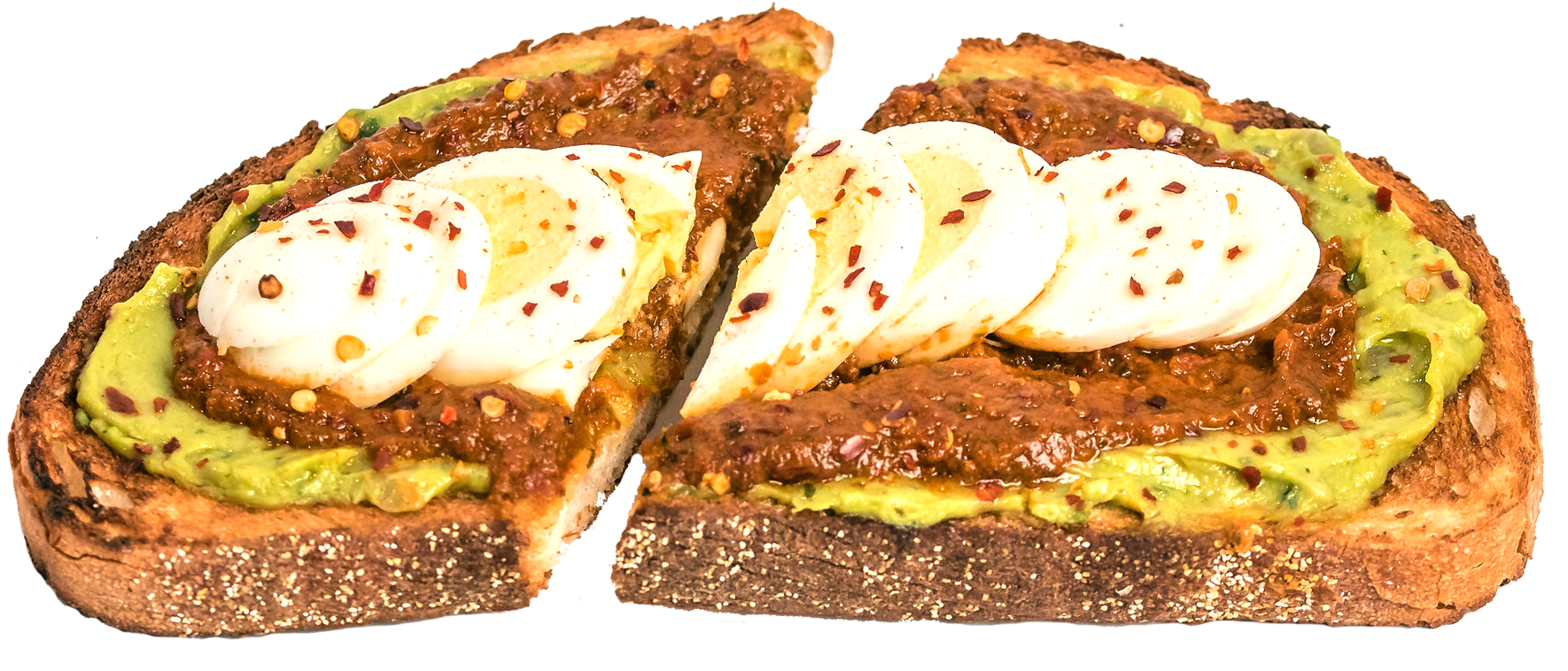 THE BRAVOCADO
Toppings: Avocado, Sun-Dried Tomato Pesto, Egg, Red Pepper Flakes, Sea Salt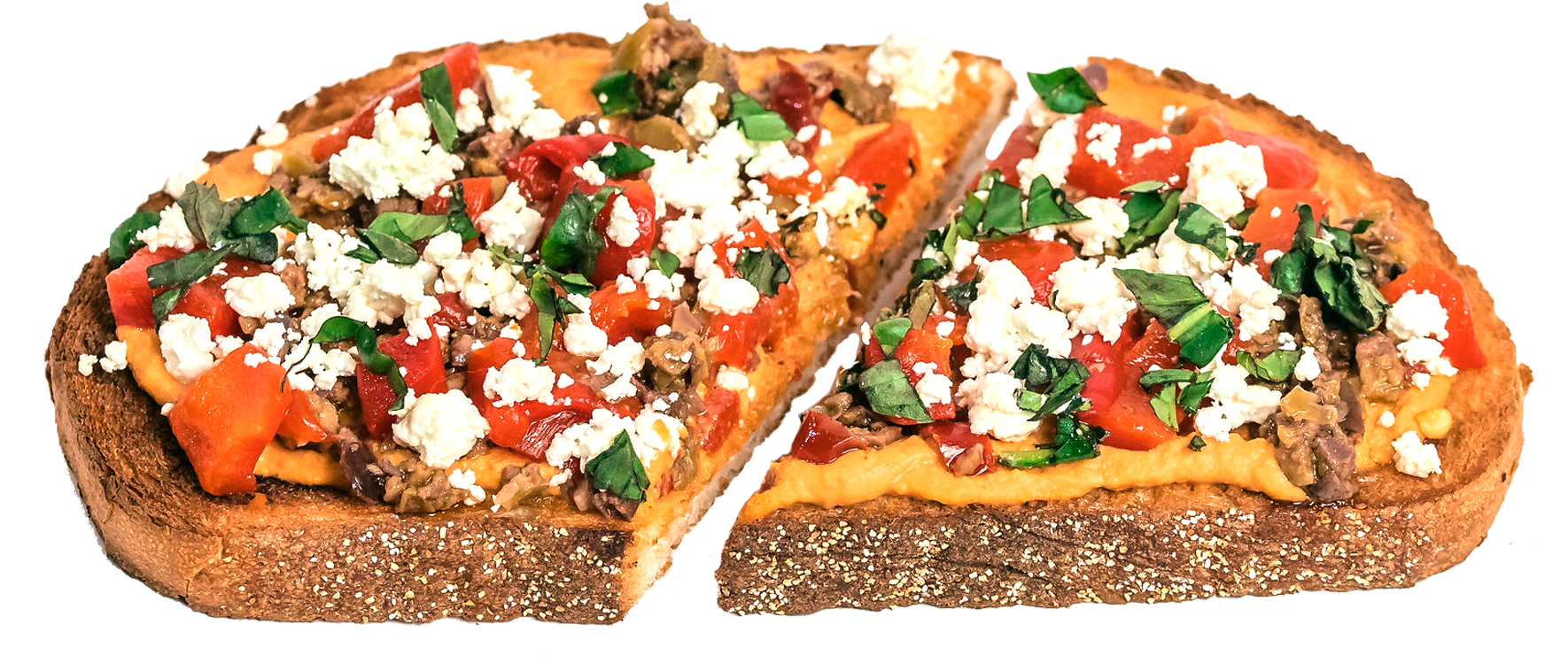 THE GOAT
Toppings: Roasted Red Pepper Hummus, Olive Tapenade, Crumbled Goat Cheese, Roasted Red Peppers, Basil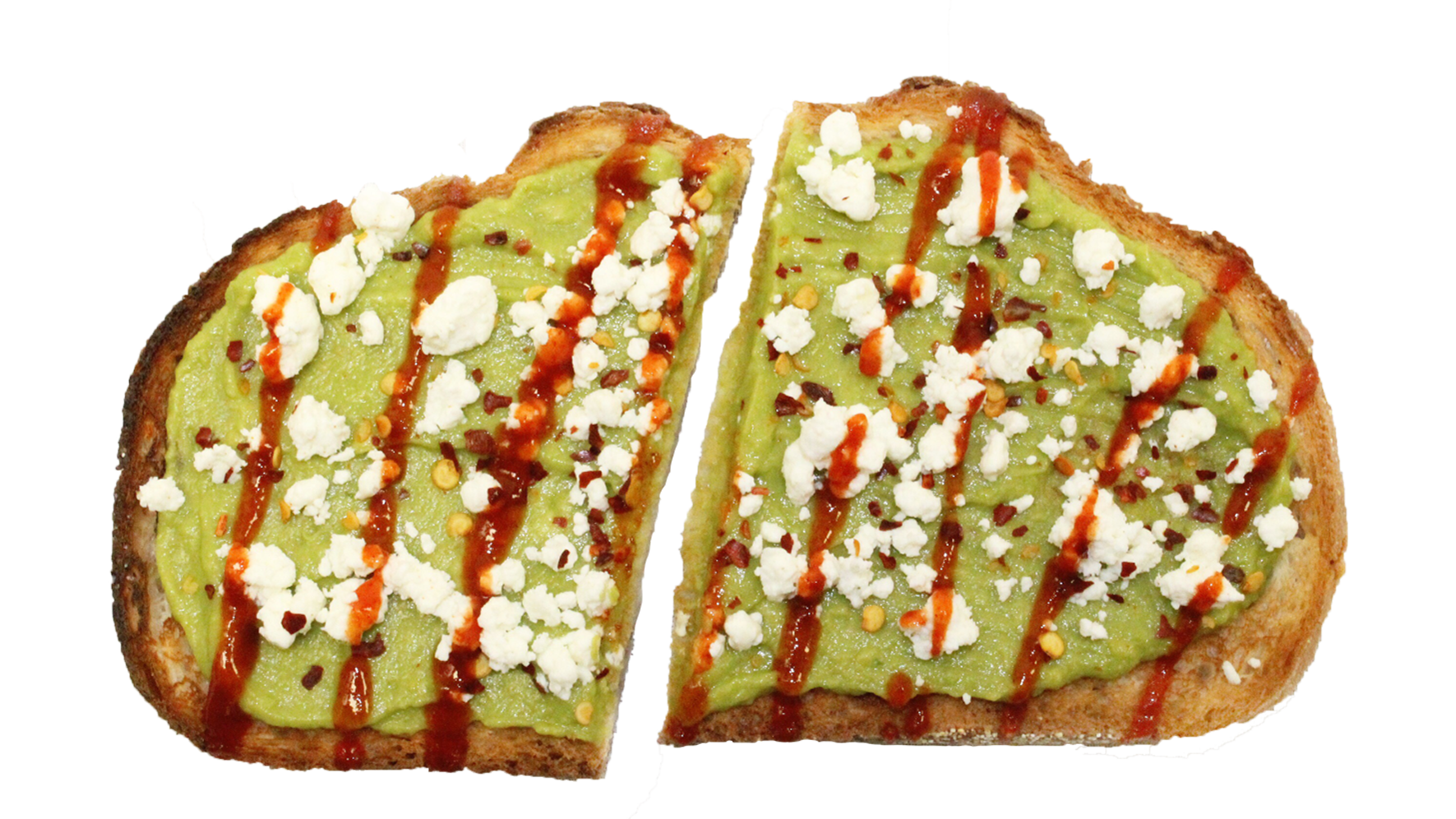 THE SAVORY AVOCADO
Toppings: Avocado, Goat Cheese, Red Pepper Flakes, Sea Salt, Sriracha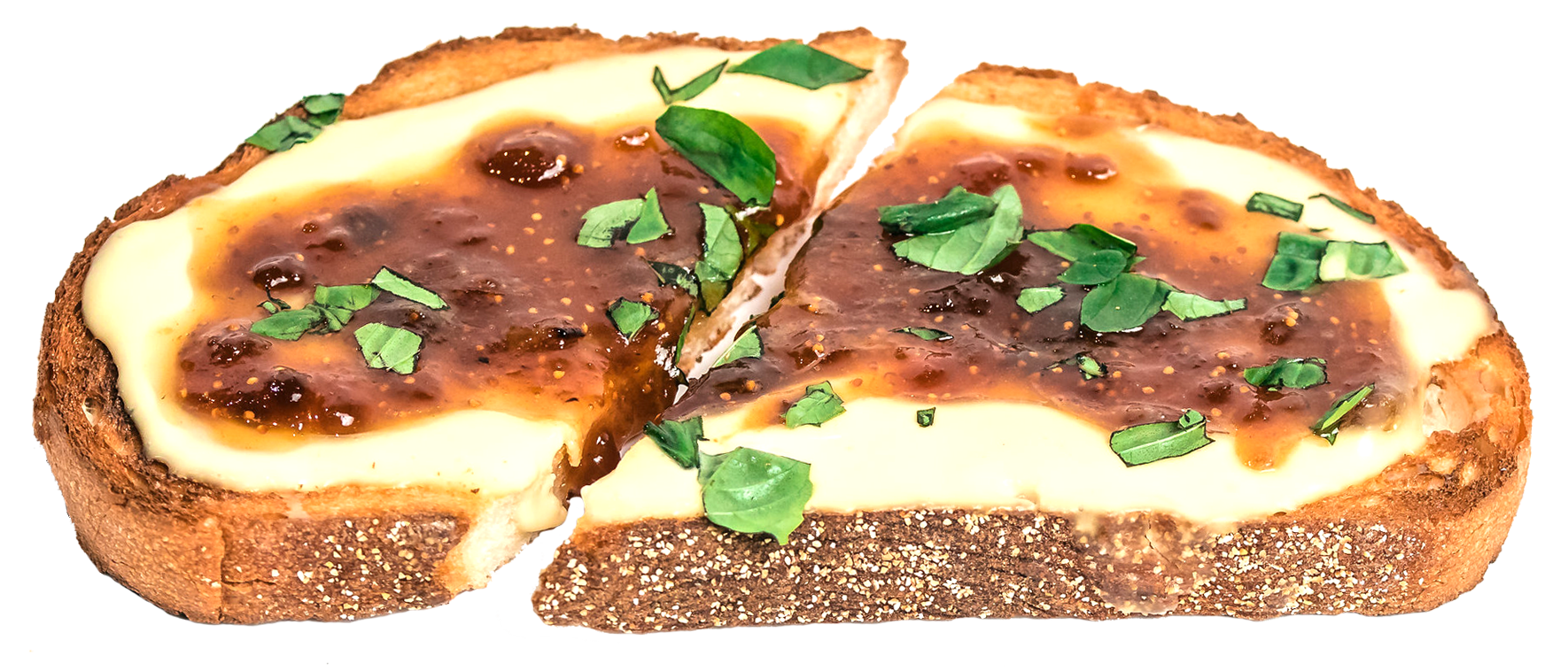 GO FIGURE
Toppings: Brie and Fig Spread, Basil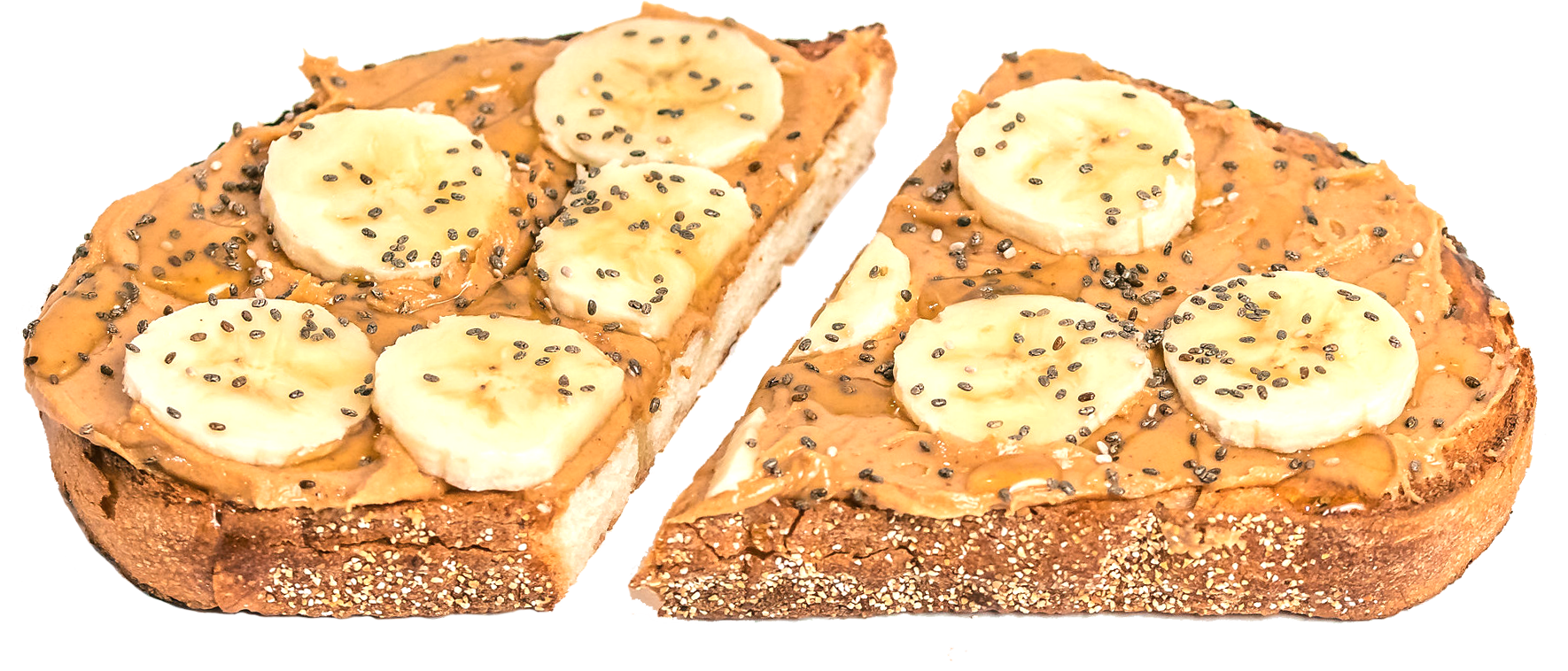 GO BANANAS
Toppings: Peanut Butter, Banana, Honey, Chia Seeds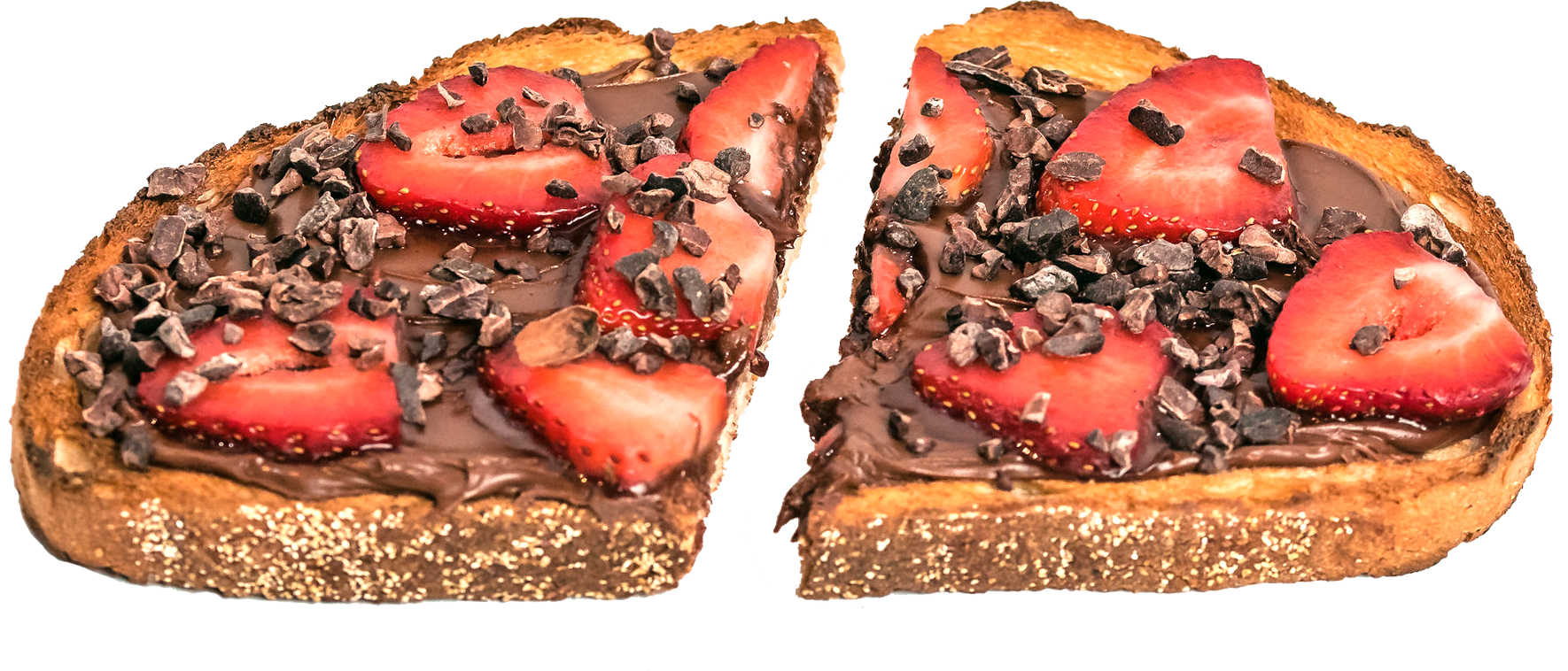 THE GIGI
Toppings: Nutella, Strawberry, Cacao Nibs HEALTHY INGREDIENTS, DELICIOUS TOAST
We all know avocado toast is an amazing go-to breakfast, but what other healthy toast options exist? Toast has been a breakfast staple for years, so it was about time we start experimenting with how to improve the basics.
At Frutta Bowls, we've perfected the art of toast:  we take our signature bread and pile it with your favorite ingredients. Our toast is tasty, nutritious and delicious!
Our version of avocado toast, the Bravocado, goes one step further. Sun-dried tomato paste and egg offer more flavor and more protein to keep you energized all day. However, there's a lot more you can put on toast than just avocado. The Goat is filled with nutrients and deep flavor. Covered with red paper hummus, crumbled goat cheese, roasted red peppers, and more, this southwest-inspired toast will certainly have you ready to face the day.
One of the great things about toast is that the neutral flavors of our Italian Golden bread can be made salty or sweet. At Frutta Bowls we use peanut butter for a protein-packed meal.
Whatever you're looking for in your ideal piece of toast, Frutta Bowls is sure to have it! We are dedicated to using the best and healthiest ingredients. Our food is always fresh, because we believe that natural ingredients lead to better health benefits.
Ingredients like fresh fruit, creamy goat cheese, and ripe avocado give you the nutrients you need to get through your day, and it's all piled atop our Signature Italian Golden Bread. (Gluten-free bread is also available, so everyone can enjoy the great taste of toast!) Our carefully crafted recipes make sure your meal isn't just healthy, but also delicious.
Stop by today and see how we've improved on a classic with our many healthy toast options!